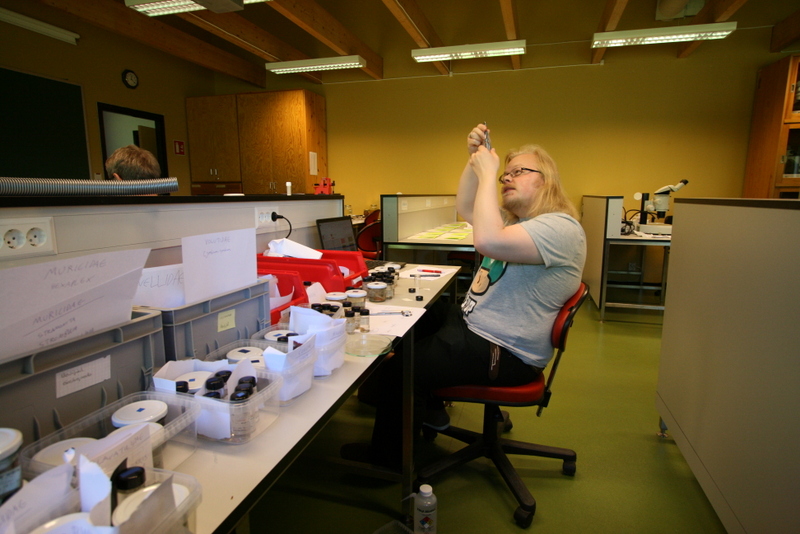 Name: Trond R. Oskars
Home institution: University Museum of Bergen, Norway (blog here)
What do you work with at home?
I have recently been working on preparing material for the workshop by sorting benthic samples from the West-African coast, paying particular attention to the Bivalvia (clams, oysters, cockles etc.) and the Ophistobranchs (a group of gastropods/snails), as these are some of the focus groups for the workshop.   I defined the specimens to morphospecies and/or genus, to ease the work for the experts who will be working on identifying them to species. I am also preparing papers on Cephalaspidea and Philinidae (snails) from my master thesis work, and preparing to start my Ph.D.
What are you working on here?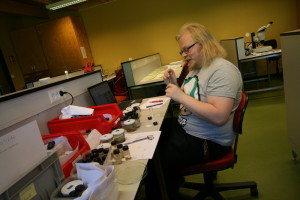 On the workshop I have been nominated as the "gastropod team". The previous workshop got a lot of nice results on the gastropods, and it was decided to continue the work this year. My task is to organize the species by family, and pick suitable specimens from target families that we wish to do DNA barcoding on, prepare the barcoding samples, and keep the database up to date.