The University Museum of Bergen has acquired benthic samples from the West African continental shelf in agreement with the Guinea Current (GCLME) and Canary Current (CCLME) Large Marine Ecosystem projects.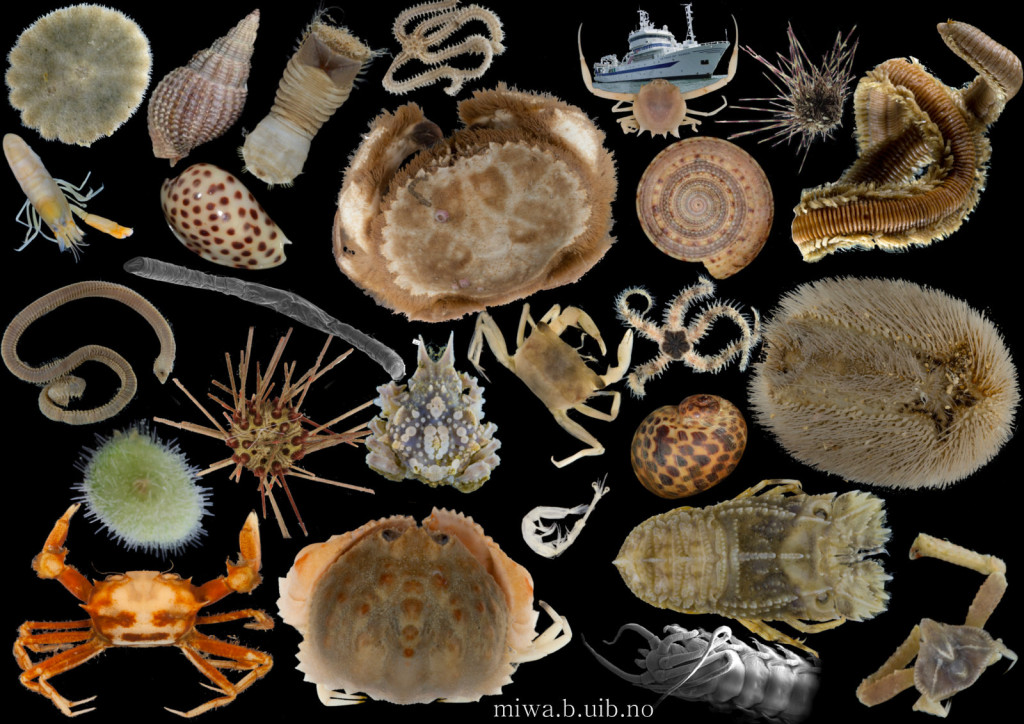 We study hundreds of samples to learn more about the rich species diversity of this region and to compare it with the  northern fauna.
Our permanent web pages can found be here: The Invertebrate Collections.
We also have a general blog for the collections, which can be found here (English) and here (Norwegian).
For interactive maps, sampling stations and other downloadable information about the MIWA-project, click here.
Publications stemming from the work can be found here.
Training activities, collaborations, and guest researchers
We have arranged six training activities on MIWA-material, including multiple species identification workshops, some of which were focusing on particular groups such as mollusks, polychaetes, and brittle stars.
A lot of people have been involved to make all of this happen. We have been fortunate in being able to attract excellent students and experts alike, and we have hosted over 35 research visits, including scientists from Columbia, France, Ghana, Mauritania, Nigeria, and the UK.
An overview of the projects on the different taxonomic groups found here.